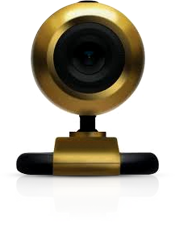 Join Bongacams
&
make money!
Sign up now
Join Bongacams and make money
Special Offers
Over 50% share from earnings
Become a Bongacams performer and get over 50% commission
Start making money
Up to 25% from referred members
Invite new customers and get up to 25% from all their purchases!
Start making money
5% referral program
Refer models and get 25% from their earnings
Start making money
Different payment methods
Get your earnings on any of these payment systems: Payoneer, Paxum or Webmoney.
Start making money
Why work with BongaCams?
StaceyWood – Model since 2016
"BongaCams is a whole world with an atmosphere of amity and friendship. I am fortunate to have lots of friends here :*! And thanks to BongaCams I'm getting immense tips every day $$$."
The best performers of this month!

Oct 21, 2019
Spectacular week on BongaCams!
Each day, models' shows get increasingly hot and the results of the Weekly Top surely reflect that! This time, irresistible boys and girls demonstrated remarkable creativity to attract viewers' attention and come out on top!

Meet the outstanding winners of the week! You'll be impressed with their liberated behavior and incredible thirst for pleasure! Their sexual energy is absolutely immense and it captivates from the very first seconds. Enjoy the the fantastic spectacle – visit the champions' rooms and watch them perform!

-Whiskey- | North America & Western Europe Top-100




Catch_Me | International Top-100




SEX-THREESOME | Тop-50 couples of the week




march_cat3003 | Men & Shemale Top 10 of the Week




Dear models, you are close to achieving the goal! Communicate, have fun, put on playful outfits and bewitch members with your charisma! Begin your performance right now and reach the leading position by the next Monday!

Oct 18, 2019
Send photos for social media posts – attract more attention!
Dear models and studios!
Would you like to attract greater attention and obtain more visibility? Then send us your best photos, and we will happily post them on BongaCams social networks!
The rules are simple:

- good image quality;
- number of shots is unlimited;
- any degree of nudity is allowed.
Don't refuse the free advertising! Send your photos to contest@bongacams.com and enjoy the increased viewers' interest!
P.S.Try to send only truly beautiful and creative pictures – quality photos will attract more admirers!

Oct 15, 2019
Join BongaCams at the Venus Berlin 2019!
Dear models and studios!
Only few days are left until the Venus Berlin!
The largest adult fair – Venus Berlin – sponsored by BongaCams, will take place on October 17-20 in Berlin!
We look forward to seeing you at Stand 22 (Hall 20) to meet in person and discuss collaboration perspectives.
To set up a meeting, please send your request to BongaCams Support Team.
See you soon!

Oct 14, 2019
Double success at YNOT Awards 2019!
Dear models and studios!
We are excited to share some wonderful news! BongaCams became the best webcam platform in Europe and was also proclaimed the most innovative company of the year, according to YNOT Awards 2019!
Thank you for choosing BongaCams!

Oct 14, 2019
Meet the winners of this week!
We are excited to present you the charismatic winners of BongaModels Weekly Top! Think you've already seen it all? As if! These passionate guys will always find a way to surprise their admirers! Meet the fiery boys and girls– enjoy the shows of the very best ones!

HoneyRyder | North America & Western Europe Top-100


AlinaLes | International Top-100




LightRise | Тop-50 couples of the week




__LOVER__ | Men & Shemale Top 10 of the Week




Dear models, don't be afraid to experiment! Try different approaches to shows and you will definitely find a way to make your viewers moan with delight! We bet you'll achieve great success!

Oct 08, 2019
Tremendous success! BONGACAMS is THE CAM SITE OF THE YEAR!

Dear models and studios!

We are excited to share wonderful news!

BongaCams won the Сam Site of the Year nomination at XBIZ EUROPA AWARDS 2019!

We made it together!

Thanks for your support!



Oct 07, 2019
Monday is full of pleasant surprises!
Boost your mood for the entire week – chat with BongaModels Weekly Top winners! These hot models are filled with enthusiasm and have repeatedly proved the manifold of their talents. These guys love trying new things and watching their performances gets increasingly interesting every time. Find out what these fiery champions have prepared for you today – visit their chat rooms right now!

Eleanorhot2 | North America & Western Europe Top-100

JessaRodes | International Top-100




SEX-THREESOME | Тop-50 couples of the week




HOTSEnoritaTS | Men & Shemale Top 10 of the Week




Dear models, show your audience what you're worth – let them appreciate your seduction skills! Simply keep believing in yourself, and you will achieve fantastic results! Good luck!

Oct 04, 2019
Winners of the 50 free tickets to the VENUS BERLIN are defined
Dear models and studios!

We are excited to let you know that the free tickets to the VENUS BERLIN conference, taking place on October 17-19, have been raffled off!

We will contact the winners directly at the earliest opportunity!

Thanks for taking part in the giveaway!

Oct 03, 2019
Set up OBS-VirtualCam and get +2000 to your CamScore!
Dear Models and Studios!
Please read the following message through, as it will help you increase your income!
Impress your viewers with lag-free broadcasts by using OBS-VirtualCam!
OBS-VirtualCam is a plugin for OBS that makes full private chat and Cam2Cam sessions lag-free — just as if it was a video call!
Models using OBS-VirtualCam, will also receive +2000 to their CamScore. Moreover, a Cam2Cam Prime icon will appear on your live stream preview. This will make you stand out among other models and significantly increase the number of invitations to private chats!
Read the plugin setup instructions on bongamodels.com/obs-settings-info (OBS-VirtualCam Plugin section) and improve the quality of your private broadcasts right now!
Should you have any questions, please, contact our Support team.

Oct 02, 2019
OBS Virtual Cam plugin malfunction resolved
Dear models and studios!


We are pleased to inform you that problems regarding OBS Virtual Cam plugin in the latest version of OBS Studio 24.0.1 were successfully fixed!

To continue uninterrupted operation of OBS Studio, we recommend updating it to the version 24.0.1 and setting up the new version of plugin – OBS Virtual Cam 2.0.4.

Please note that the latest version of plugin operates properly only in the updated OBS Studio 24.0.1. If you are planning to use the old version of OBS Studio, there is no need to update the plugin.

If you have any questions, feel free to contact our support team – we will be happy to help!
XBIZ Europa Awards
Cam Site of the Year
2019
How to become a Bongacams performer?
Studio registration
We look forward to you joining our team and making cash with us!
Studio Registration: (1 account for unlimited performers)
Create a master account
Complete all registration steps
Register performer accounts
Model registration
Joining us is really easy, quick, and absolutely free!
You are at least a 18-year-old woman, man, shemale, or couple...
You have a computer, webcam and reliable Internet connection...
Don't waste your time! Register in 5 MINUTES and start making money!